My Life's Mission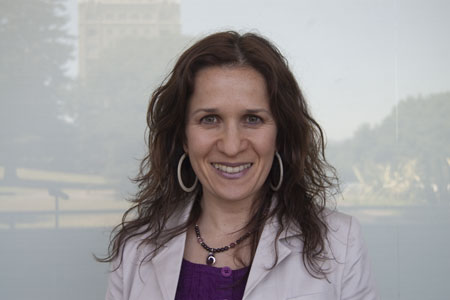 For a decade in my teens and early twenties I battled with anorexia nervosa. As a queer, cisgender, able-bodied woman of color, I struggled in my recovery because my story did not mirror those in mainstream eating disorder textbooks and biographies.
After reading the testimonials of women of color and queer women in A Hunger So Wide and So Deep, by Becky Thompson, I found voices that resonated with my own life experiences. I began to realize that a huge gap exists in the treatment services for underrepresented and underserved folks with eating disorders. My life's calling and social justice spirit came out of this experience.
My Education and Background
B.A. from UC Berkeley, and a Master's Degree in Public Health from the University of Michigan, Ann Arbor.
In 1997, I began working with About-Face, a nonprofit organization that addresses media impact on body image. I was instrumental in its early years serving as Director of Media Literacy until 2005. Today, I am on the About-Face Board of Founders and serve as a Consultant.
Ph.D. in 2012 from Alliant International University in San Francisco, California where I focused my research on the impact of binge eating disorder on work productivity and motivation to change using an online self-help modality.
Post-doc internships completed at an eating disorder outpatient program and an eating disorder residential program for adolescents.
Served as the Sr. Consultant for the Behavioral Health Education program in the Regional Health Education department of Kaiser Permanante for the Northern California region up until 2014.
Currently I am a Clinical Psychologist (PSY # 27037) in Kaiser Permanente's eating disorder clinic in Oakland and an adjunct faculty member at UC Berkeley's Extension Program.
I served on the Advisory Board for the Association of Size Health and Diversity (ASDAH) and am the Co-Chair of the Academy of Eating Disorders (AED) Diversity Equity and Inclusion Committee. I am also on the advisory board for Eating Disorders Recovery and Support (EDRS) currently serving as past president. In my free time, I love exploring the Bay Area with loved ones and volunteering at a rabbit shelter. Spending time with bunny rabbits bring me such joy!
My Martial Arts Training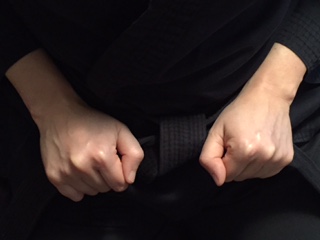 I started training in martial arts Kajukenbo in 2000 at Hand to Hand Kajukenbo Self Defense Center in Oakland. With a second degree black belt, I have become attuned to energies from this exploratory path and integrate my martial arts training into my work. By exploring and harnessing the energy you bring into therapy together, we'll find your path to empowerment and living authentically in your body.
My article on martial arts and eating disorders was published by the National Eating Disorders Association (NEDA) and the National Women in Martial Arts Federation newsletter:
"Martial Arts can also be used to prevent eating disorders. You work and value your body in a deep way, replacing aesthetics that often cause body image dissatisfaction. The constant contact in the martial arts world gives you strength and connection to others, replacing isolation. Having these tools can help women and girls address conflicts and confusion by finding outlets. Training teaches us to express our conflicts and not internalize them. It is the internalization process that can lead to self-destructive behaviors like an eating disorder. You learn to integrate your whole self, not compartmentalize yourself thus disconnecting from your body. "
To see my entire article on martial arts and eating disorders, go to: Making Connections